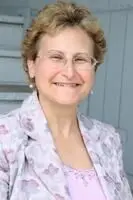 Everyone experiences, at one time or another, difficulty interacting with others and coping with stressful events. I will guide you through your challenges, assist you in relieving your stresses, and support you through your enlightenment process to ultimately solve your problems on your own and achieve your goals. "All negative emotions are caused by a disruption in the body's energy system" -- this is the foundation I incorporate in my work. I blend psychotherapy, spiritual beliefs, and Eastern philosophies to work toward healing, working with the entire person's energy system.
CREDENTIALS: Master of Arts in Psychology, Marriage and Family Therapy, Phillips Graduate Institute
Master of Arts in School Counseling, Pupil Personnel Services Credential, Phillips Graduate Institute
Bachelor of Science in Business Administration, Management Information Systems, California State University, Northridge
EXPERTISE: I served as an Academic Counselor in Middle and High Schools with the Los Angeles Unified School District (LAUSD) for eighteen years and retired in 2019. At the same time, I was Clinical Director of a private Workers Compensation psychiatric practice.
I have experience in various convalescent, community, and acute care hospitals. I was the Executive Assistant in the Nursing Education and Prenatal Education Departments of a major acute care hospital. I taught Cardiopulmonary Resuscitation and First Aid classes to clinical staff and the community for 36 years. My clinical experience led me to pursue my Master of Arts Degree in Marriage and Family Therapy. I worked as Case Manager in inpatient adolescent and adult psychiatric hospitals, as a Therapist in School-Based Mental Health Programs, and Intake/Assessment Coordinator in Foster Family and Residential Group Homes.
SPECIALTIES: Child and Adolescent Issues; Anxiety and Depressive Disorders; Attention Deficit Disorder; Chronic Pain Disorders; Conflict Management; Crisis Intervention; Divorce/Custody/ Blended Family Issues; Employee Assistance Programs; Grief and Loss Issues; Health/Disability/Medical Issues; Marriage/Couples/Family Issues; Military/Veterans' Issues; Post-traumatic Stress Disorder; School-Related Issues